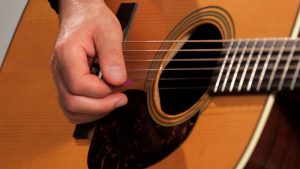 Necessities:  Guitar and picks, tuner, pen or pencil, recording device (phone works), notebook. Some knowledge of playing guitar and basic chords.
In this class we will be learning some basic music theory (just a tad so don't worry). We will be learning guitar runs and ways to use different chords in songs. Some jamming discussion will be done as well on how to incorporate the things we talking about into your jamming at home.
Chord forms and chord charts will be provided.  I will also provide online drive with songs to play chords to at your own pace.